More than a software company!
OMNYS is a highly skilled company operating in the Information & Communication Technology industry. Since its foundation, in 1999, it is a reliable IT solution provider acting as a technological partner in designing and developing software solutions for your business processes improvement.
It is based in Italy, with a main office in Vicenza.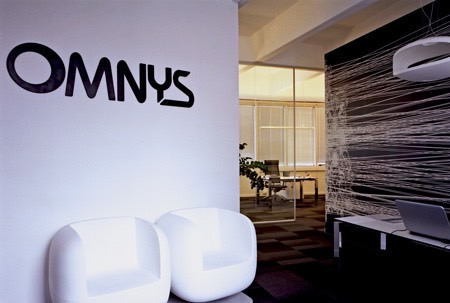 We design and develop custom Corporate Applications and Websites (both WEB and Mobile).
We have a specific expertise in System Integration, i.e. projects in which it is necessary to integrate several enterprise information flows and IT systems. In this field we hold a high know-how on EAI (Enterprise Application Integration) platforms such as TIBCO and ESB (Enterprise Service Bus) such as MULE and BEA AquaLogic Service Bus.
We are involved in Architecture Design on enterprise level information systems, from Banking to Telecommunications industry.
Along these years we gained and consolidated expertise in the main commercial and Open Source platforms such as: Liferay, Magento, Drupal, Alfresco, Joomla, Wordpress, FatWire, JBoss Portal, BEA Portal, IBM Websphere. As well as in frameworks and technologies such as: GWT (Google Web Toolkit), Fotki, User Interface, Symfony, Jive, Facebook App, GhostScript, OpenLaszlo, Wowza Media Systems, Eurovoc, etc.
We have capitalized the gained know-how by developing specific product assets, such as:
Platinum CMS:

an Open Source Content Management System (CMS) and an external data integration platform for Internet / Intranet / Extranet websites (both web and mobile), highly flexible and very easy to use.

SalesPad: an efficient solution for sales force, available both for iPad and Android tablets.

ContenTouch: the easiest platform that allows you to convert by yourself "paper" contents (such as catalogs, magazines, brochures, user's guide, school documents, ...) in interactive and multimedia mobile app, by mixing together text, audio, video and images.