02/22/2019
Omnys offers a wide know-how in development of general and customized skills for the main voice assistants
Voice Assistants, such as Alexa and Google Home, are indeed revolutionizing the way people communicate and interact with objects, allowing them to access what in the future will become normality: the ability to interact directly with virtual entities that will provide not just simple basic information but also a series of advanced services through a natural, almost human conversation.
Now, and in the future more and more, with the Voice Assistant, it's possible to use a new interface and to enjoy a new voice experience very close to a natural conversation between people.
Data estimate a growing interest, up to 40% for the next 3 years, in the use of this technology in various areas, thanks to the immediacy and simplicity with which it can be used for various activities (such as home automation management, online purchase, reminders, alarms, news, etc.).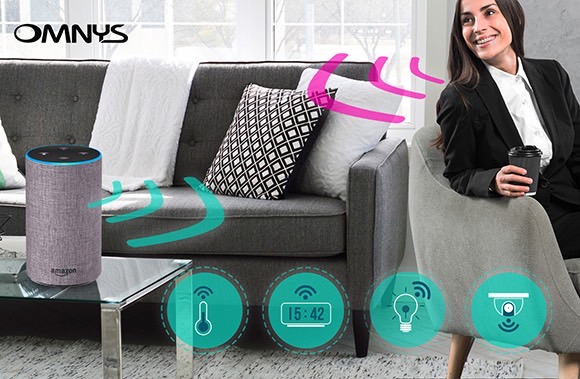 Omnys, a highly innovative company, was able to immediately grasp the importance of this new technology and today it is among the first company able to offer a wide know-how in this area, experimenting and developing for its customers general and custom skills, both in the business and consumer sectors (personal care, smart home, banking, e-commerce).
Multitasking, fast and immediate, the Voice Assistants are coming forcefully into many areas, changing the classic schemes and Omnys is among the first companies able to offer this innovative technology, thanks to the continuous research and the development of new skills.