09/15/2017
The world's leading IoT connectivity service based on LPWA network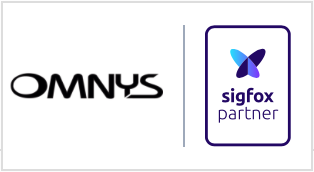 Omnys has become Sigfox partner as System Integrator and provider of software Architectures and Platforms for the IoT. Solutions allowing devices to be connected, to collect and analyze BIG DATA and to implement PREDICTIVE SYSTEMS.
Sigfox is the world's leading IoT connectivity service based on LPWA (Low Power Wide Area) network. Sigfox drastically brings down costs and energy consumption that are usually required to connect physical devices to the Cloud.
In several IoT use cases, Sigfox may be a sufficient solution to connect objects to the network, otherwise, in other scenarios, it may be a great solution that combined with other connection technologies such as Bluetooth, GPS, 2G/3G/4G, can tremendously improve and optimize the whole IoT solution.

The Sigfox coverage is present in over 30 countries and is aiming to cover 100% of the globe in the next few years. In Italy, the partner operator for the coverage is Nettrotter, a company controlled by EI Towers.