10/06/2017
Omnys partecipated to the Brokerage Event in Barcelona from 3 to 5 October 2017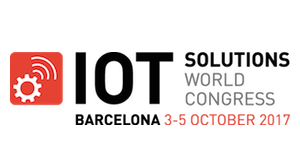 OMNYS participated to the Brokerage Event of the "IoT Solutions World Congress" held in Barcelona (3 – 5 October 2017).
We had the pleasure to network with several companies, research centres and universities coming from different countries in Europe and the United States.
In this occasion, we have exchanged our IoT consulting services, experience, case histories and our IoT platform "OMNYVORE" with the participants.