11/15/2017
Omnys designs and develops the first CoESPU's website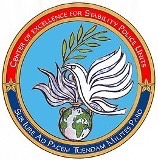 The CoESPU, established on March 1, 2005 in Vicenza (Italy), stems from an Italian initiative and supported by the G-8 Countries. It is an advanced studies and training center serving all National Police Units interested in peace-keeping operations.
The Center operates under the aegis of the United Nations Department of Peacekeeping Operations (UN DPKO) and sponsored by the United States Department of State.
It is a Center of Excellence open to all Countries interested in establishing their own Stability Police Units, which may be employed in Peace Operations under the auspices of the UN, as well as of other International Organizations.
OMNYS won the bid for the design and development of the first CoESPU's website, online at www.coespu.org.