10/13/2017
Design and development of a mobile app integrated with the ERP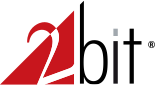 OMNYS fully designed and developed an app for Android devices for 2Bit S.r.l., a company that boasts several hundred of customers in Italy in the restaurant industry, with its ERP called EASY-POS.
The mobile app extends the ERP features and provides the working staff of a restaurant with a quick and simple tool to manage orders and tables.
Fully integrated with the software installed at the restaurant and synchronized with printers, the app is able to manage order entry also while off-line and to communicate via wi-fi with the server in order to be always updated about tables state.